ILSE'S QUEST FOR THE BEST
Ilse Daatselaar, known for, among other things, the TV program 'Van onschatbare waarde', has an undisputed taste and talent for treasures from all over the world and a commitment for excellence.
Growing up between art and antiques, she has always been fascinated by high quality objects, by their beauty, their uniqueness and the stories that lie behind them.
The impact of a work of art, the craftsmanship of an 18th-century piece of furniture, but also the charm of porcelain, continue to enchant her. Every object in the collection is carefully selected.  Quality, excellence rarity and uniqueness are paramount.
"A thing of beauty is a joy forever."
The motto is "A thing of beauty is joy forever", a phrase taken from a poem by John Keats from 1818. That's how it really feels. Every time you look at such an object of beauty, you experience joy. That is exactly what Daatselaar wants to give its customers.
As a trader it is a privilege to be part of the rich history of the object. A piece of furniture that once stood in a French palace, which is now part of the collection, is something that you can take care of until a new place is found for it. In this way, cultural heritage is preserved, which is an extremely important task.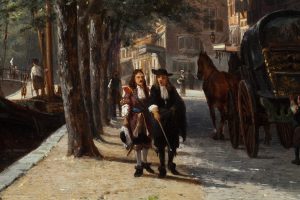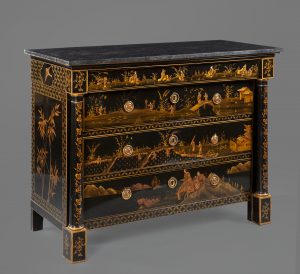 Before an object is added to the Daatselaar collection, it is extensively examined, museum-like restored if necessary and documented. Then it is ready to take its place enchanting your modern space.
Daatselaar The Collection emerged from Daatselaar Fine Art & Antiques, founded in 1978 by Theo Daatselaar. The company has been a household name in the art and antiques world for almost 45 years and has an international network and clientele. The collection includes an extensive range from Old Masters to 21st-century paintings, 18th and early 19th-century furniture, porcelain, Delftware, sculptures, and silverware. Daatselaar also participates in the famous art fairs PAN Amsterdam and TEFAF.
shop items from this post